Solutions
The Wilkinson Companies is your trusted source for all of your heating and hot water needs. We have trained experts that are ready to install and maintain a variety of systems, whether it's existing equipment or the latest in high-efficiency heating systems. What's more, we have the largest fleet of Mobile Boilers in New England. From emergency boiler service to outstanding maintenance, we are always ready to take your call and take care of your problem. Here is just some of what we offer:
24 Hr Emergency Service
Heating issues don't happen on a convenient schedule. That's why we're always here, every hour of every day. When you call, you'll speak with a Wilkinson associate right here in Massachusetts, and a technician will be ready to come out and solve your problem.
For any emergency issues, just call 1.800.777.1629
Learn about our Mobile Boiler solutions
Energy Efficient Solutions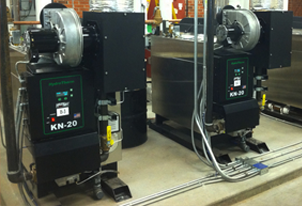 Our sales staff and technicians are fully versed in the latest energy efficient solutions. We can install a variety of money-saving upgrades to your system, including the Autoflame Combustion Management System, Siemens, Power Flame products and Limpsfield low O2 burners. In addition, we supply and service high-efficiency condensing boilers and water heaters.
Learn about these systems below under Boilers / Burners / Controls
Installations
Boiler Room Overhaul / Replacement Systems
Need an entirely new boiler room package? Or a burner retrofit? Have Wilkinson perform a free onsite survey and see what the best solution is for you. We'll look at factors such as price, emissions, efficiency and space constraints, and see what works with your capital budget.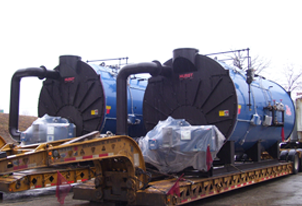 Boiler Room Overhaul
We are ready to demolish old and inefficient equipment, rig in new equipment, install new piping systems (any size gas, oil, water or steam) and commission new units. Upon completion, Wilkinson will service and maintain your units for life.
Our areas of expertise include the following:
Project plan & design
Demolition
Burner troubleshooting
Boiler commissioning for peak performance
Mobile boilers
Gas, oil, hydronic and steam piping
Electrical work and upgrades
Piping insulation
Stack fabrication
Chimney construction
Variety of service and maintenance plans
Replacement Systems
Your existing unit may not be properly commissioned. It could be even be completely outdated. Let us discuss replacement with a newer model, increasing your energy efficiency and saving you money on fuel and limiting emissions.
Incentives are available from the local utilities to upgrade to more energy efficient systems. Wilkinson has a solid understanding of the local rebate programs as well as the government tax breaks.
Boilers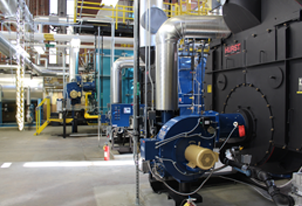 To determine what boiler or burner is right for you, we work with you to get the answers to these questions: What type of system are you using? Is it a new building? What type of fuel are you using? What is your desired efficiency levels and expected longevity?
Once we have some of those answers in place, we can help you choose the perfect boiler to suit your needs and budget.
Just some of choices are:
High Pressure
Low pressure
Steel
Cast iron
Water tube
Condensing
Field-erected steel units
Burners
Power Flame Burners / Limpsfield Burners
Wilkinson is the exclusive representative of Power Flame for eastern Massachusetts, New Hampshire and Maine. Power Flame offers a complete line of commercial, industrial burner systems and accessories.
We will properly size any existing fire tube, water tube or cast iron boiler with a new Power Flame or Limpsfield burner.
Installations of all power burners are accompanied by the high-efficiency, linkageless Autoflame™ Combustion Management System unless otherwise specified. Burner options include the following:
High pressure
Low NOx
Oil No. 2, No. 4, No. 6
Gas, Natural and Propane
Air, Pressure, Steam Atomized
Combination Gas/Oil
Register Type Forced Draft
---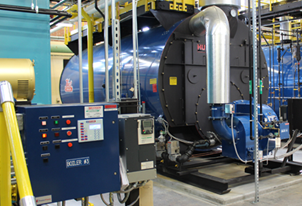 Power Flame
An innovative and forward thinking force in the commercial/industrial combustion equipment industry. Power Flame Incorporated manufactures gas, oil, combination gas/oil, low NOx burners and combustion control systems. Designed for Commercial, Industrial and Process Applications, each one of their products share environmentally conscious designs and are crafted from quality materials by our expert staff of dedicated professionals. Power Flame represents 70% of the United States market share.
Learn more about Power Flame products
---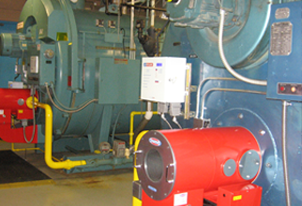 Limpsfield
Limpsfield Burners are of an industrial forced draft design, suitable for alternative or simultaneous firing of gaseous and mineral fuel oils. The unique forced draft combustion design distributes the combustion air at the burner head so that combustion is maximized at all times ensuring that all fuel is burnt safely while maintaining stable combustion and flame geometry throughout the burner firing range, resulting in efficient combustion, excellent reliability and all the time, maximizing safety. Each Limpsfield Burner is guaranteed to operate throughout the firing range at 3% O2 when firing natural gas, while producing negligible CO, thus maximizing efficiency.
Learn more about Limpsfield products
Controls
Autoflame
George T. Wilkinson is the exclusive representative of the Autoflame Combustion Management System for MA, RI and CT. Back in the early 1980's, Autoflame invented the very first micro modulation linkage less combustion control system. This system has revolutionized the burner industry throughout the world. In addition to the linkage less system, Autoflame also offers exhaust gas analysis with multi parameter trim, data monitoring, water level control, flue gas recirculation management and many other features.
Learn more about Autoflame products
---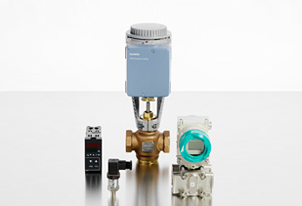 Siemens
Siemens offers world class boiler facility solutions for all your needs. Siemens offers industry leading gas valves, oil valves, gas flow meter kits, pressure switches, variable speed drives, control motors and numerous other components.
Learn more about Siemens products
All Piping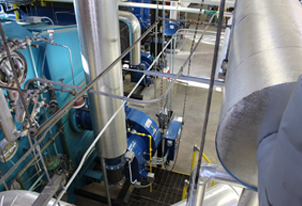 Our trained technicians have expertise in large high-rise piping projects. Riser piping is extremely critical as it supplies heating and in some instances chilled water to various condominiums or apartments. If a building does not have a regular maintenance program with a local water treatment vendor, corrosion and failure may occur. Plus, some buildings don't have individual riser isolation valves. Without these valves, it becomes necessary to drain an entire building of its water and its expensive chemicals.
Our areas of expertise include:
Boiler steam piping
Hot water system piping
Domestic hot water system piping
Steel, Aluminum, Copper
Stainless, Victaulic Grooved
Power and Processes any medium
Cooling Towers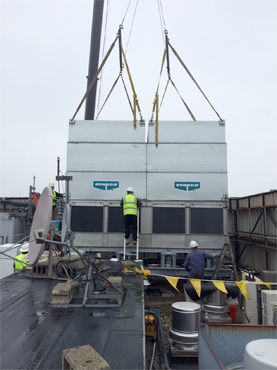 One item that many customers aren't aware of is that George T. Wilkinson, Inc. also offers their expertise on the installation of cooling towers. We will install cross flow, counter flow, factory or field erected, induced draft vs. forced draft. Energy efficiency and working with the team to determine the best fit for your building.
Stacks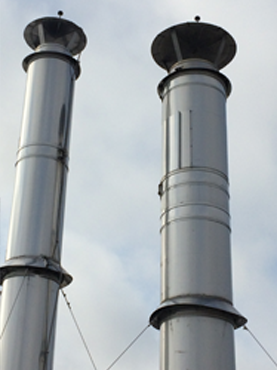 Wilkinson offers a wide variety of stack choices for venting hot flue gases or smoke from a boiler, stove, furnace or fireplace to the outside atmosphere. Technicians can incorporate a new stack into a boiler room overhaul or simply replace your facility's current setup. Depending on the appliance, choose from options including:
Prefabricated
Modular
Job Built
Side Wall
Stainless
Galvanized Steel
CPVC
PVC
Utility Incentive Programs
It's no secret that upgrading your equipment costs money. However, if you're located in Massachusetts, Rhode Island, or Connecticut, you can take advantage of some truly valuable rebates.
These incentives can be applied to condensing boilers, high efficiency burners, boiler/burner controls, high efficiency domestic hot water installs, steam traps and numerous other items. A check will be sent to you or GT Wilkinson, depending on your organizations preference.
Rebates in some instances can add up to half the cost of the job thus the paybacks are extremely fast.
Please call 800.777.1629 to see if your facility may apply and what it can do to ensure a more rapid return on investment.
Safety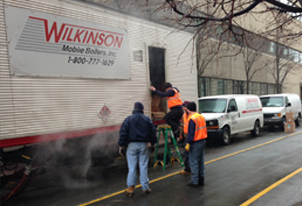 George T. Wilkinson, Inc. understands that our most valuable asset is our people. Nothing is more important than their safety and well-being. Our coworkers and families rely on our commitment to safety. We have established programs and guidelines to implement project safety and provide a safe workplace for all employees. We continually look for ways to improve our environmental, health and safety performance.
We pledge to place the safety and well-being of our customers, employees and sub- contractors first and foremost. Working together, we can enjoy a safe and stress-free workplace.